Beyaz Laleler...
Magnifique tulipe blanche
Daceli02.04.2014 - 00:53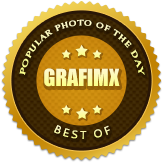 Details
Add Date : 02.04.2014 - 00:06
© Ahmet Üyel
GrafiMX lets you create professional photo portfolios, inspiration for photography, online photo management and connects with people like you. We choose every day best photos with our voting system. Info for Canon and Nikon Photo Cameras.